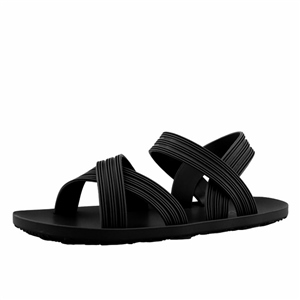 Candy Sandals (Women) 1038 sold
Last 30 days

02d 17h 43m
Clearance
add to my shopping bag
Nationwide Delivery
Orders will be charged at RM7.5 per single receipt for West Malaysia and RM11 for East Malaysia.FREE SHIPPING will be granted to customer with purchase RM70 and above in a single receipt.
Flash Shipping
Normally it will take 1-3 days to reach your doorstep. Say no to waiting when purchase online.
7-days FREE Return or Exchange
We offer free exchange or return within 7 days from the date received. Read our Return Policy for more details.
Nationwide Delivery

Flash Shipping

7-Days Free Return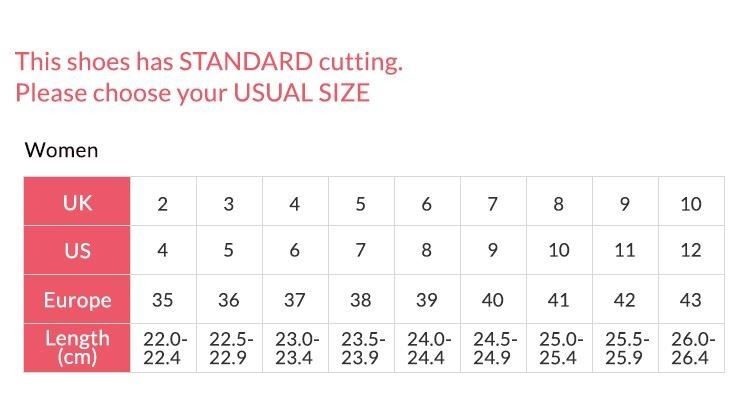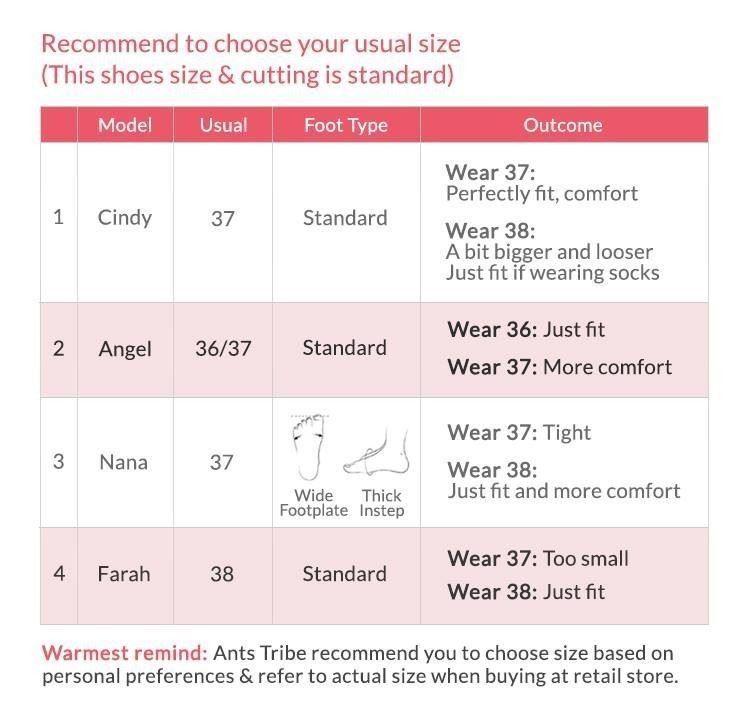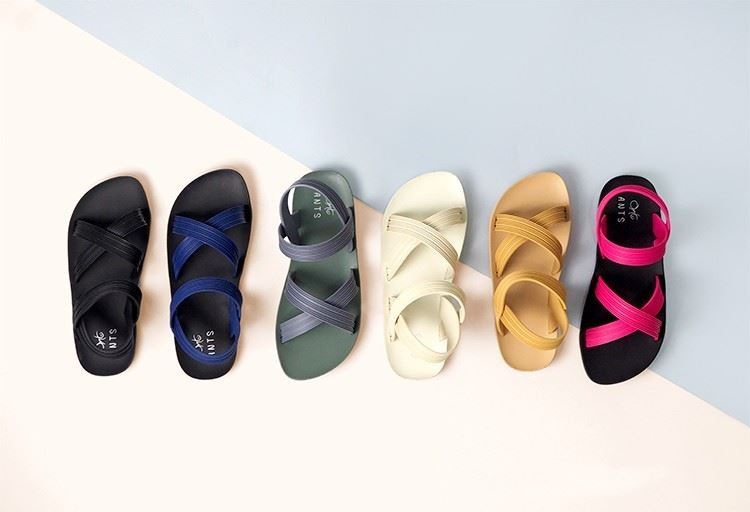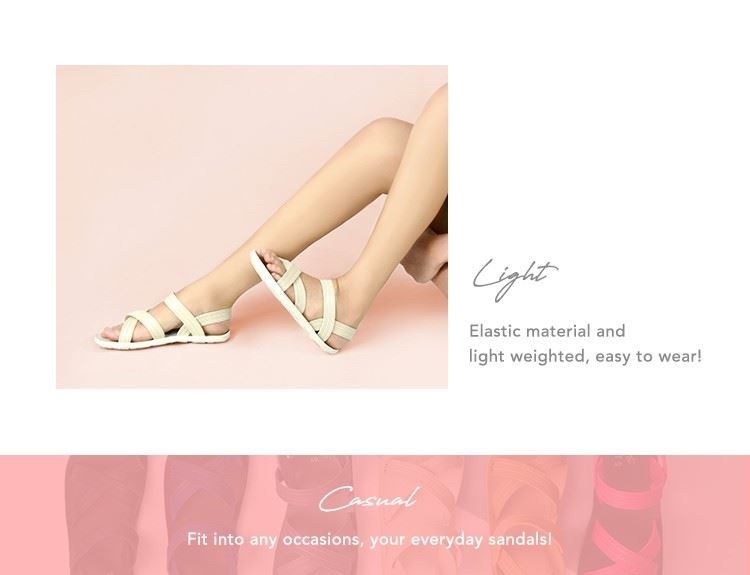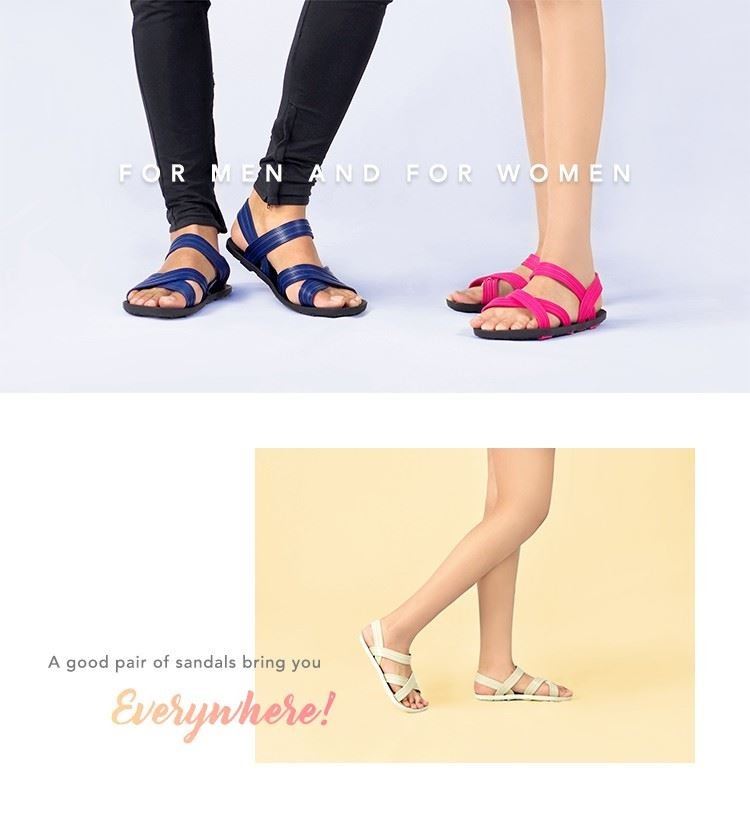 I bought third times of this shoes..Just love it.


0
dah dapat sandal, saiz elok dgn kaki dan paaaaaaaaaling penting laju gila postage tak sampai 2 hari dari order


0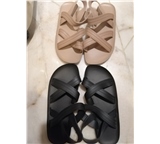 Nice sandal, comfortable and affordable 😊


1
this is my second purchase. very comfortable and light. fast delivery too.totally in love with the shoes ❤️


1
Stylish but just a little tight to put on and the sole is a bit slippery...


0
i receive in good condition and so comfy i love it


4


0
Comfortable & affordable! Order smlm harini dh smpai tq tq and really fits me! 🥰 simple & niceeee.


0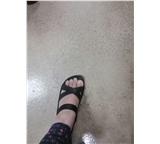 comfortable.. affordable and i like it..


1


2


1
This is like super cute wei I'm in love with this kinda sandal. Comfortable, simple yet stylish for such affordable price. I just ordered one pair for my boyfriend and receiving it by today, hopefully it fits him & likes it too 😊


1
The shoes is soo nice..very fast delivery...Love it♥️


0


0
Loving this, light and comfortable for long walks


1
So lovely shoes!! And the price very valuable!! Thanks Ants Tribe 😍


0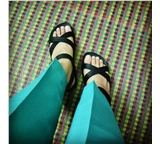 Love it... Superfast delivery....


0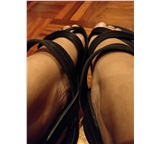 Super fast delivery!! Shoe quality is really good and thick. Most importantly it's super cheap. The size fits nicely though the strap is a little loose for me, but 1 size smaller would be too small. Overall very satisfied.


0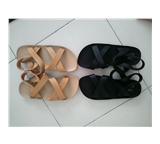 Comfy & stylish. Love it


1
It looks simple and stylish. The most important, it is comfortable! :D


0
Fast delivery! And of course it fit me so well 🤣 Thanks 😁


0
Fast delivery! And of course it fit me so well 🤣 Thanks 😁


1
Fast delivery! And of course it fit me so well 🤣 Thanks 😁


0
it fits perfectly and super comfy. Plus i wore it most of the time to walk to work and so far the sandal is still in perfect condition.


1
fit perfectly and so comfortable!love it~


0
It's my second purchases 😁 simple yet style ! It's fits me well ! Love it ❤


0
I super love it! Its comfy and stylish 😉


0
Sandals received fast. Good quality. Nice to wear wherever I go and most importantly it's waterproof!


0
It's just so convinient & so light. Fast delivery & good product. thanks :)


0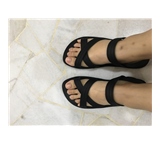 Good quality and very comfortable! Fast delivery👍🏼 Received it in 2 days.


0


1
Fast delivery, good quality and comfortable. Thank you!


0
Good quality. Soft but solid. Have bought one since last year and this is my second pairs with different colour. The first pair is still going good! Wearing it most of the time. Thanks Ant for providing good product and service.


1
Wearing it for 6 months still in love with this shoes. Comfortable and casual, i even brought it to my Cambodia trip. Thanks Ants Tribe. The quality is good, hope you can have more design!


1
Delivery was fast and all that. It was good while it lasted. And by lasted, I mean that the strap broke after 4 months of wearing it sparingly.


1


1
Receive my item safely! 2 pairs RM55 (jelly sandal & candy sandal), and I love this more, as I tried to wear both shoes, but this shoes is more comfort and stylish xD size is also very standard for both shoes. Best recommend!


1
comfort and fast delivery💕


1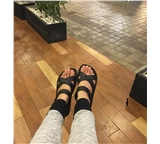 love this shoes style, very simple but look stylish! Delivery also fast. very trustable platform to shop


1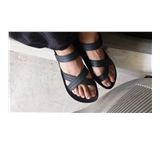 Very comfortable and trendy. Effortless style n simple. I'm loving it. I've bought two pairs. But my hubs sandal size has to change. Fast response from Ant team. Good job


0
Like it! Will purchase again


0
Like it very much!and fast delivery~


0
Intan Nur Zarith Mohd Jonid
The size fits me well.. Love it


2
Fast delivery and very good product! will definitely purchase again next time.


1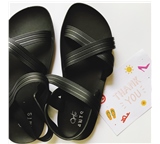 This is my first time w ants tribe. I purchased it on Sunday and by Tuesday i already got em. I was super scared that the sandal will be too big or too small for me. But alas the size fits me well. (make sure you guys purchase the size that you guys always wear) .I bought two sandals with size 39.It is super comfy and light too! Definitely worth the purchase.


2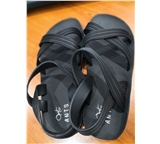 Selesa sangat pakai..


3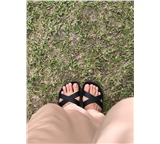 It fits perfectly on my feet and very soft. i love it. suitable to wear with my everyday pants also baju kurung.


2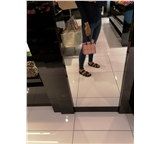 Love & really comfy


2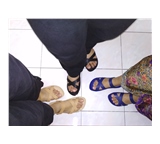 First purchase.. Really love it, light and simple. Recommended to all people who loves sandals.


2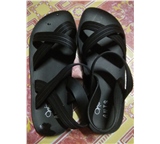 nicely fit my feet..love it soo much..😍


4
Very comfortable to wear!


1
Nice and comfort, but a bit loose for me


1
Selesa dan senang untuk pakai... Harga pun sangat berpatutan...


1
So comfortable to wear! Thumbs up!!


3
serius kasut ni mmg best sangat.. sangat2 puas hati... sampai pon dalam bungkusan yg kemas,,,n i sangat2 suka.. akan oder lagi lepas ni...


2
I really love it ..so comfortable ..


1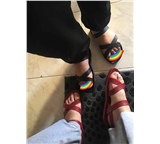 Bought red for me & black for my lil sistur. She's super active so this sandal is meant for her 🤣. Very light & super comfortable with reasonable price. Kudos!


2
simple design best quality fast delivery


2
Siti Nurhajar Arieana Shaari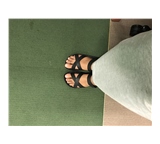 Love it..so comfortable and nice


4
comfortable and i'm love it! yeayy


1
AIDA HANIM AHMAD JALALUDDIN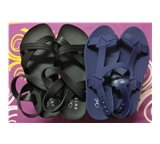 Fast delivery..very light..super comfy..love it!! 😊


1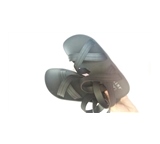 yeay


1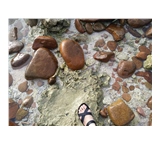 Featuring Candy in Redang :-) nice n comfortable the sandal. Like it sooo much!!


2


1
Comfy and light. Fast delivery! love it


0
Simple design, super comfy & best quality


0
Wan Nor Farisa Wan Yaacob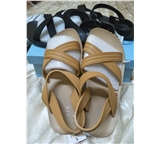 Very light and comfy. Slalu pakai saiz 35 tp sbb berkenan sgt 36 pon jadi. 😂 love it.


1
Love the design! So comfy!


0
Received within 2 days!! I just love the sandal! Soo great comfy and will re purchase other shoes from you soon ! Thank you anttribe!


0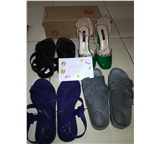 Received in a very good condition. I love my new black candy sandals as it's super comfy and just fit my feets. Tqvm antstribe! 😘😘😘


2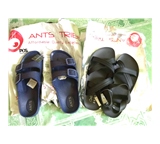 Sampai dah kali ke 3 dengan ants tribe..very comfortable..


1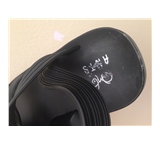 Shoes are great! Very light and comfy. But why does mine looks like the reject one ☹️


0
Bought this for a friend! It is soooo cuteee


1


0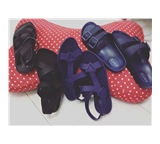 I love all this sandals especially Jelly Sandal..


1
I love the colour and it is super comfy


1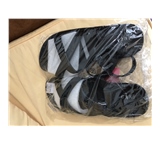 A new pair in other colour!!


2
fast delivery....very light ...i luvee it..


1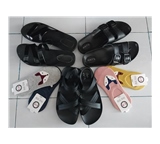 Dear Antstribe, thank you so much! The 'Black' Candy..I choose 1 size bigger (37), and it's so comfortable!


0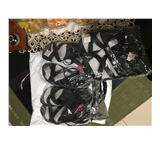 Love it! Very comfortable and fast delivery! Gonna order other colors


0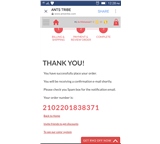 Nk tny bila sampai..ni dh Hari ke 7


0
this slipper didn't disappoint me! Really travel light, I bring along this shoes travel to my Vietnam trip and very good walking on sand dunes + small stream. I don't need worry about my slipper is wet or lost. Perfect! I'm gonna get new pattern again!


0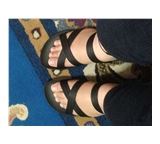 thankyouuu... 😘


1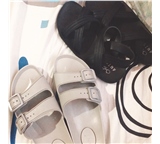 I like them very much! Very comfortable. Planning to buy other colors soon. Love it!


3
NURUL ADZHIYAH MOHAMED SALLEH
fast delivery...quality is good..like it so much


0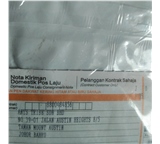 purchase it for my friend birthday I hope she loves the surprise!


2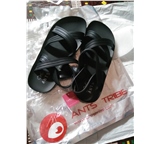 received my sandal,fit my size.. i love it!


3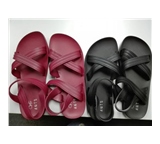 fast delivery, a little tight but if i wear it everyday, it will be more comfortable.. love it <3


3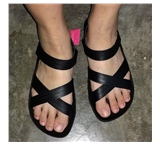 Received my parcel and this sandals did not disappoint me!


3
received my sandals. a bit tight but i like it so far. thanks


0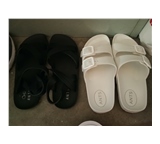 Like it!


3
Received parcel...love it..buy combo..


1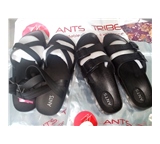 love it very much


1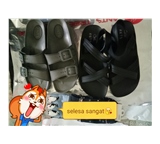 Memang jatuh hati dengan sandal tu... Terbaik 👍


3
Fast delivery & good quality !


0


1
Really fast delivery. I bought 2 and don't regret it.


3
Quick delivery & The sandal feels very light and comfortable..


4
Order hari jumaat, hari isnin dah dapat. Puas hati! Ni nak order lagi 3. Adik adik pun nak juga. Colour semua cantik cantik. Nak semuaaaaa!


3
Kinda regret that I choose my usual shoe size, it's a little tight to my standard foot type. If you're looking for a more comfort experience, choose 1 size bigger.


6
worth it!!! i like the shoe so much


3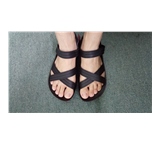 Fit my feet perfectly. Quality is good. I think as good as my ipanema sandal yet cheaper. Really love it! Delivery by pos laju within 2 days


4
Saidatul Salma Najwa Saifuzzaman
wuhuuu very comfy & nice. Never regret on purchasing this


5
nice, comfy and affordable


7
Nice and comfortable. I like it.


2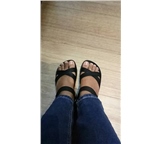 Comfy, affordable price and fast delivery too


1
Size match it at my feet...so nice to wear


2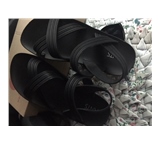 so nice ! i love it :)


4
Ive received mine!!! Instead my friend attracked to it and ask me to buy for her too 😍😍


1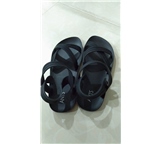 Was bought for my sister. She likes the sandal :)


2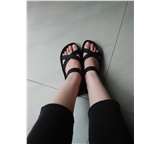 Comfy, affordable price and fast delivery too !


1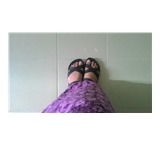 Received my Candy Sandal! 🍬🐜


2
fast delivery...received mine and very satisfied with the material....two thumbs up!


1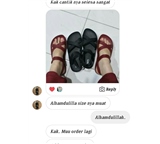 Candy Sandal's arrived at Lahad Datu, Sabah. They love it & repeat order! 🤗😘😘


3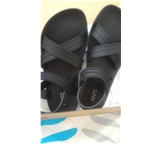 Ok, sampai dah.. Tq


2
👍fast delivery and nice shoes


0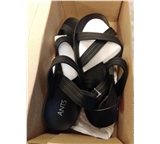 Tq..itam yg menawan..


2
Fast delivery! Thanks Antstribe 😘


2
can't wait wear on my holiday...easy to wear


1
Im falling in love with this candy sandal. Hope you can upgrade more colours… 😁😍😁


0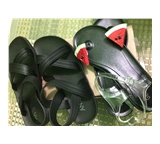 really worth it ! ☺️


2
very nice, comfortable and worth money to buy


0
MYA ZHAMEYLA ABDUL MUTALIB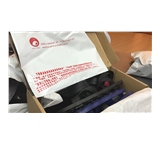 Safely arrive my 2 pair sandle.


2
Sampai dengan selamat.. 6 pasang sandal.. semua kawan2 suka sangat..


1
Good quality ..tq candy sandals😊


1


3


0
Just received my candy sandals yesterday (4th July) which I purchase on Saturday (1st July). Super duper comfy!!!! Love it!


3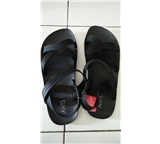 Bought milk tea, black, blue and pink! I wish the red colour is still available. Please produce more colours please please please! Love the 2.0 version


3


1


1
Got 1....so comfortable 😍


1


0
Nice and comfortable shoes! Thank you for the fastest delivery!


0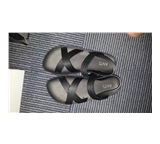 cheap & [email protected] recommended for the quality & comfortableness. will get mine another one later!


1
Servis bagus.. dpt kasut ni dlm 3 hari


1


0


0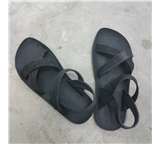 Reach in 2 days after i put order, quality is good..


0
Comfortable and nice looking, really worth it!


0
VIEW MORE...
popular items
you may also like