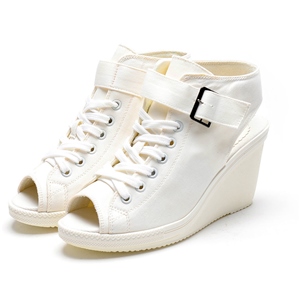 Not a common gal? Then this far from common design might just be for you. This high-cut sneaker-inspired pair has extra details of peep-toe and sling making casual outfits not-so casual anymore.
item code HF120F08B1
new & now available
select your sizesize guide
---
add to my shopping bag
popular items
you may also like
FREE Shipping on orders of 2,000.00 or more for Metro Manila deliveries only.
Provincial shipping rates apply.
Invoicing and delivery will be handled by an authorized retail partner.