Affordable

02d 17h 43m
Clearance
select your sizeMeasurement
---
add to my shopping bag
Nationwide Delivery
Orders will be charged at RM7.5 per single receipt for West Malaysia and RM11 for East Malaysia.FREE SHIPPING will be granted to customer with purchase RM70 and above in a single receipt.
Flash Shipping
Normally it will take 1-3 days to reach your doorstep. Say no to waiting when purchase online.
7-days FREE Return or Exchange
We offer free exchange or return within 7 days from the date received. Read our Return Policy for more details.
Nationwide Delivery

Flash Shipping

7-Days Free Return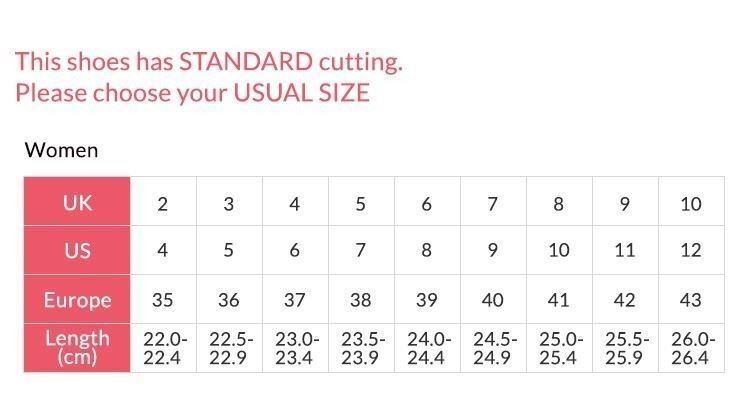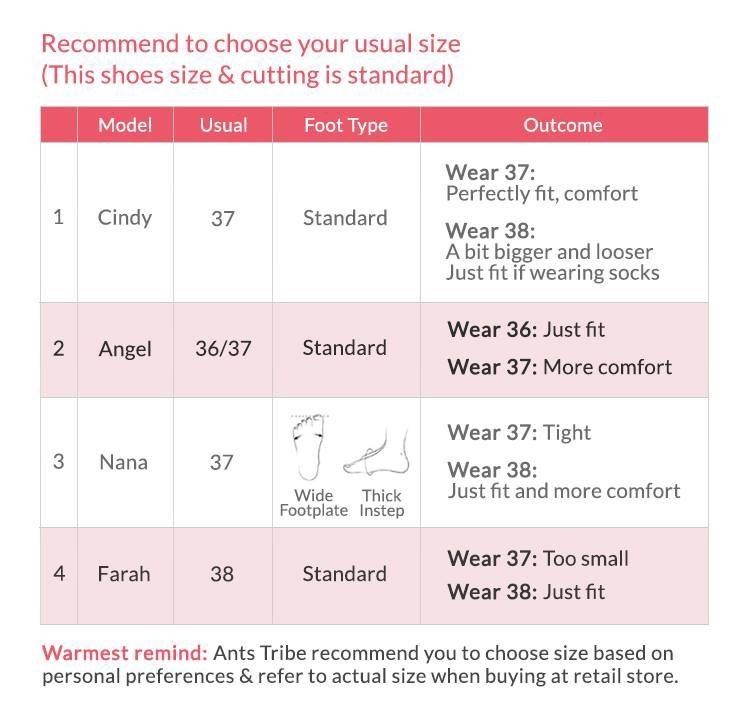 Anis Quraisya Mohd Yuhaizad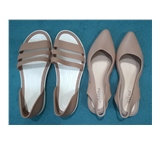 Cantik + selesa. Dua2 ambik size 38. Tp yg slim pointy kalau ambik 39 better. 38 just fit. Thank you! 💕


3
love it to the max! comfy and affordable, my normal size is 38 but i bought size 40. Just perfect!


1


3
Sitti Nurfathimah Sanuddin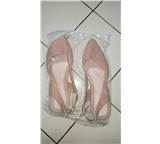 nice☺


3
comfy and love it. affordable price


2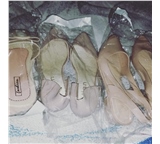 It's very nice and comfortable, I love it..it just fit..


2
I love my shoes. Thanks to the reviews and the size chart I bought size 38 even though my normal size is 37 and it fits perfectly. It looks amazing and absolutely worth the price!


0
my normal size is 36. i bought 38 instead of 37. 2 times bigger size.l because i have wide feet. a lil' bit loose but it fits me well with a lil' room around for the feet. most importantly is comfortable to wear. affordable shoe and beautiful shoe!


1
Size 37 just fit with me, thankyou!


2
item received today, thanks. the shoes is nice but the size is wrong. already pick one size bigger than usual but still tight. recommended pick 2 size bigger than usual.


0
I love the colour, the fitting, the look and comfort. Worthy it and would buy again :)


2
Best! semua kasut saya beli muat. Saya ikut size europe. Size 37. Ngam semua kasut. Just yg slim pointy ni, saya menyesal sikit. Sebab tak beli 38. Sempit sikit bahagian depan tu. Tapi takpe. So far so good. Worth it. Definitely will come here again


0


1
saya beli 2 pasang terus...terus jatuh cinta pandang pertama!!!🥰🥰🥰..sgt cntik..rasa nk repeat lagi


1
Beli 2 kali sbb 1st salah saiz. 2nd baru ngam dgn kaki. Usually size kasut i beli size 39 but this one i beli size 40


0
The shoes are pretty and the design looks well.. The size really fit for me even it look like smaller when trying it


0
Very comfortable shoes...will repeat again...my daughter also ask me to buy for her....


0
the shoes looks so elegant and comfortable. and the price so affordable. I don't like it but I love it 😆✨


0
Comfortable & affordable anddd prettyyyy... I like it! Thank you seller


1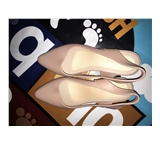 Really comfortable and affordable. Pretty too and i want to repeat order!!!


1
Love it so much!!! Very comfy and pretty. Delivery also fast. Thanks a lot, seller 👍


2
Fast delivery. Beautiful and very comfy. Might be wear socks otherwise it will get melecet. Overall satisfied with the quality. Thank you.


2
Fast delivery! Love the shoes. So far everything ok and i choose extra 1 size


0
Love it! The shoes is so pretty. Very satisfied with the service. Fast delivery 😍😍😍😍😍


1
Quite nice, worth for the money


1
I only got to wear it recently, and I love how comfortable and stylish the shoes were.


0
Received my shoes. Really nice and fast delivery. The size also perfect as I order...


0
very nice shoes. i love it! <3


2
Received my shoes. My size is 40 abd I bought it for size 40. It fits me well.


0
very fast delivery..so nice shoes..thankyou i will repeat order again🥰


2
Very fast delivery! Size fit very well, i am size 36 and i choose size 36. Tq, will repeat order.


4
It's nice but it's a bit too tight and small, eventho I picked my usual size/cutting


2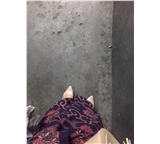 Very nice & comfortable. I loikeeeee! ❤️😘


9
VIEW MORE...
popular items
you may also like